DESCRIPTION
This capsule charger is very easy and comfortable. Now you can charge and listen to music at the same time without any problem.
2 in 1 multi purpose charger is what every iPhone users want.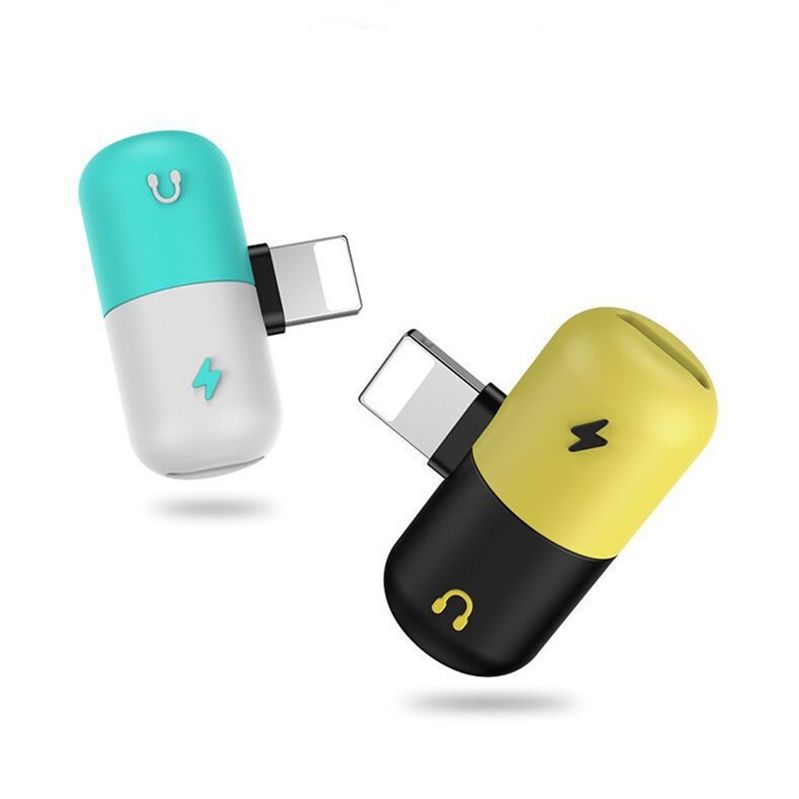 FEATURES
Light Weight
2 in 1 multi purpose charger
Dual Color 
Perfect in use
Fast charging
Compatible with every iPhone
Double Adapter for iPhone
Items exactly what it describes! Perfectly working Quality product!
This little pill is so cute !! I was worried it wouldn't work but it does :)